Broker | Managing Partner New England Land Company
New England Land Company
135 East Putnam Avenue
Greenwich, CT 06830
Email Phone: 203.661.6004 Fax: 203.661.0151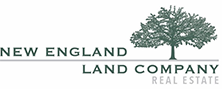 About Hillary
Hillary McAtee is Managing Partner of the residential real estate department of Greenwich based New England Land Company. In addition to her primary business of selling and leasing residential properties she manages all aspects of the firms' residential activities as evidenced by over 1 billion dollars of transactions spanning a 30 year career.
Mrs. McAtee began her real estate career in 1984 as an agent with Merritt Associates in Greenwich, CT. She excelled in real estate management at a young age and soon became the manager of the Greenwich office responsible for all sales and leasing. In 1994 Hillary McAtee and her husband, John, formed a partnership with Sam Sammis to create the residential division of New England Land Company. John and Hillary McAtee became sole proprietors of the Residential division in the fall of 2012 continuing its legacy and growth in becoming the premier boutique real estate in Greenwich.
Mrs. McAtee was raised and lives in Greenwich with her husband and their three children. She is fourth generation to Greenwich with her great grandparents building their family homestead at the turn-of-the-century. She attended local schools, including the Greenwich Country Day School and Greenwich Academy, the Kent School and Trinity College.
Hillary has volunteered for many years with the Greenwich Youth Center, Stamford Soup Kitchen and Greenwich Woods. She has served on numerous Greenwich Board of Realtors committees, served as a Connecticut Realty representative and has volunteered on many sports and school related committees, including chairing committees on the Parent Association at The Greenwich Country Day School and Greenwich Academy. Hillary is also a current board member of the Greenwich Tree Conservancy. She is an avid sports enthusiast and enjoys playing squash, skiing, hiking mountains and watching ice hockey, in particular her children and the New York Rangers.